About Rescuing Healthcare
Healthcare is breaking.
It's contentious and politicized—and in crisis.
As a nation, we've researched it. We've thrown money at it. We've offered one solution after another. We've debated and legislated—passionately and aggressively. And it's still in crisis.
But it doesn't have to stay that way. We've tried just about everything … except one thing: we haven't defined the leadership it's going to take to rescue healthcare. Nothing is more vital to rescuing healthcare than having the right people in the right places exercising the right leadership.
And that can happen... Rescuing Healthcare offers the key players in healthcare a clear, compelling leadership prescription, whatever their role—as providers, administrators, policy makers, regulators, or any other stakeholder.
And for the rest of us as healthcare consumers (current and future patients!), Rescuing Healthcare shows us what kind of leadership we should expect—so these leaders make healthcare everything we want it to be.
Whatever your role in healthcare, there has never been a time when your leadership mattered more. Rescuing Healthcare will guide you on the path to great leadership—and equip you with the confidence and knowledge to exercise it.
This is the crucial next step in your transformation as a healthcare leader—and the vital next step in the transformation of healthcare itself.
---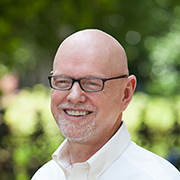 Antony Bell, Founder and CEO of Leadership Development Inc.
Antony Bell is founder/CEO of Leader Development Inc., an organization that has helped many leaders in multiple sectors engineer the transformation of their leadership—and through it, the transformation of their organization. He has created an integrated, comprehensive leadership framework that makes sense of the complexities of leadership and brings together all the multiple elements of leadership into a coherent whole. This framework, applicable to any context at any stage of a leader's career, is now widely applied by numerous individuals, consulting companies, coaching companies, government agencies, businesses, and non-profit organizations; it is widely considered the most comprehensive summary of the key elements of great leadership. He is the author of Great Leadership: What It Is and What It Takes in a Complex World, and a frequent contributor to the business and leadership press.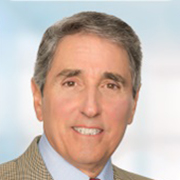 Denis A. Cortese M.D., Foundation Professor at Arizona State University
Denis A. Cortese is a Foundation Professor at Arizona State University (ASU) in the College of Health Solutions and the Director of ASU's Health Care Delivery and Policy Program. He is also the President of the non-profit, Healthcare Transformation Institute based in Phoenix, AZ. He is Emeritus President and CEO of Mayo Clinic. Dr. Cortese also serves on the board of directors for Pinnacle West, Essence Global Holdings Corporation, Dartmouth-Hitchcock Medical Center, Health Care Cost Institute and Cerner Corporation. His memberships in national and international organizations include the Institute of Medicine of the National Academy of Sciences where he served as the original chair of the Roundtable on Value and Science-Driven Health Care; National Associate designation with the National Research Council; honorary member of the Royal College of Physicians (London) and the Academia Nacional de Medicina (Mexico). He formerly served in the following positions: member of the health advisory board of RAND; member, and served as the chair of the board of the Health Care Leadership Council in Washington, DC.; member of the Harvard/Kennedy Health Policy Group; member of the Division on Engineering and Physical Science (DEPS) of the National Academy of Engineering. Education includes a BS from Franklin and Marshall, an M.D. from Temple University, and residency training in Internal Medicine and Pulmonary Diseases at Mayo Clinic. Awards include an Ellis Island Award in 2007 and the National Healthcare Leadership Award in November, 2009.
One of America's most eminent medical executives and a highly-regarded thought leader in leadership have given us a masterful overview of healthcare leadership and how to improve it. Rescuing Healthcare gets straight to the point, with a sharp diagnosis of our ills and a clear vision of where healthcare needs to go. Drawing on a lifetime of experience, Dr. Cortese and Antony Bell offer a detailed strategy to unite your organization around a common purpose, improve patient care, and succeed in a value-based environment.

Toby Cosgrove CEO and President, Cleveland Clinic