RELEVANCE, FUELED BY A UNIQUE PERSPECTIVE
Transformational leadership starts with relevant perspective. The Academy lays the foundation for this with the industry's only, exclusive Top-100 national peer network. Senior health system leaders like you meet twice annually to interact in an open transparent environment where real issues are safely discussed. This fosters a culture of learning through open problem-solving and rigorous discussion with a future-oriented view designed to elevate performance and provide insights to solve real-world problems.
The Academy Forums range in size from a dozen to several dozen members in the same or similar roles. The twice a year facilitated meetings include the latest health system research, peer case studies, highly topical discussions, informative lectures, policy updates and networking events designed to build and nurture the personal and exclusive peer network you can call on to discuss strategies for years to come. In fact, members often begin their early executive career with The Academy, remaining members as they flourish and grow through the ranks of leadership.
---
THE ACADEMY PEER LEARNING EXPERIENCE IS LIKE NO OTHER.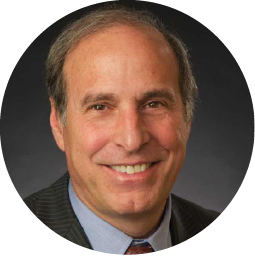 "I look back on 1998, when I started with the first group of CMOs in The Academy with great affection. The individuals I met then are great friends and colleagues today, and many of us have advanced our careers and moved to the top of our respective health systems, which is a credit to The Academy. I think the most important thing about those relationships is that years later I can still pick up the phone and talk to these people to exchange ideas."
—Rod Hochman, CEO, Providence Health & Services
---
LEARN MORE ABOUT THE FORUMS