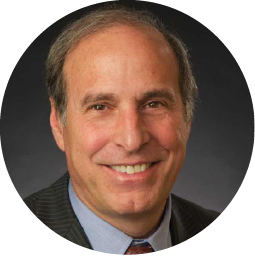 Relationships
"I look back on 1998 when I started with the first group of CMOs in The Academy,with great affection. Nearly to a person,the individuals I met then are great friends and colleagues today and many of us have advanced our careers and moved to the top of our respective health system, which is a credit to The Academy."
–Rod Hochman, M.D. President and CEO
Providence Health & Services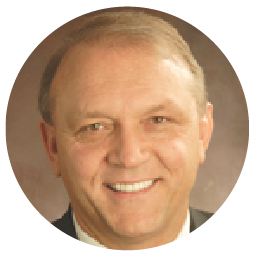 Prespective
"Our industry is changing so fast and has become so complex, that if you're not investing in management development and you're not providing the opportunities for people to grow, that could be the single most factor as to why you get left behind."
—Russ Cox, President
Norton Healthcare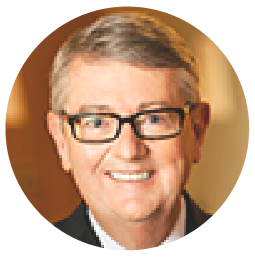 Impact
"Through The Academy GE Fellows Leadership Program, Trisha has gained new knowledge and skills, established new professional relationships and brought great value to Sharp Healthcare."
—Dan Gross, D.N.Sc, R.N. Hospital Operations Executive Vice President, speaking about Trisha Khaleghi, SVP, CEO Sharp Mary Birch Hospital for Women and Newborns, 2011 Administrative Fellow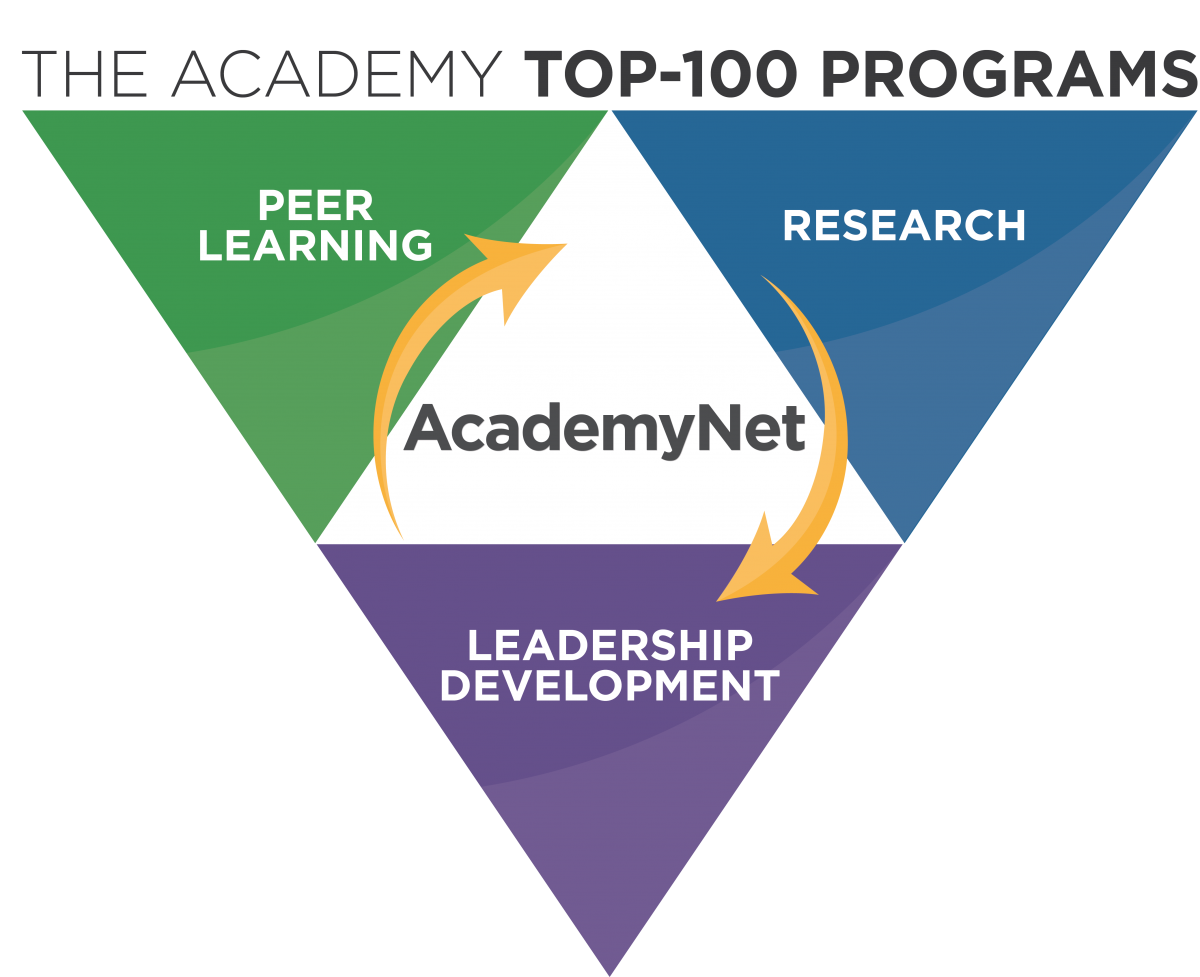 AcademyNet
The online knowledge channels ensure that Top-100 leaders stay current between meetings on the priorities and issues impacting their health systems.
Peer Learning
Deep connection and transformative discussions happen in 18 executive forums and multi-disciplinary team-based collaboratives.
Research
Top-100 peer learning is grounded with a material record of independent health system, consumer and best practices research
Leadership Development
An assortment of comprehensive two year GE Fellowship programs and physician leadership courses help cultivate tomorrow's Top-100 leaders
EXCLUSIVE MEMBERSHIP
Academy membership includes a purposeful balance of executives from the largest integrated health systems in the country, complemented by leading corporate executives representing companies with critical industry knowledge. This interrelationship strategically supports the collegial interchange of ideas and best practices, which together is shaping the future of healthcare delivery in America.